Do you need an Armenian Bankruptcy Attorney for a family member?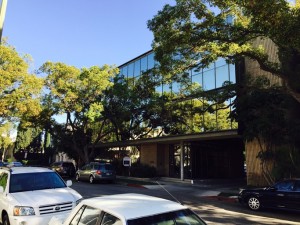 Having an Armenian bankruptcy attorney can help clients better understand bankruptcy and lay at ease the fears that individual debtors always have prior to filing or considering bankruptcy. I am asked sometimes what makes the best bankruptcy attorney. Being able to communicate is one of the factors. As we observe more members of our community in Glendale and Los Angeles face financial hardship, it becomes more critical to be able to properly communicate with clients who prefer to speak Armenian.
The other challenge for attorneys who are used to always talking in English in their profession is remembering how to translate legal terms and concepts into their native language. As an attorney who practices in bankruptcy only, and who speaks Armenian fluently, I have become very adept at explaining the bankruptcy concepts in Armenian. It is not because I have some mastery of the different Armenian dialects, but it is because I practice in bankruptcy only, and after meeting and communicating with many Armenian clients, I have developed the ability to properly and simply translate the bankruptcy concept to clients. Basically, practice and repetition have perfected my communication with my Armenian client.
If you are reading this trying to find an Armenian bankruptcy attorney to who you can refer your parents or family members, do not hesitate. Contact us and schedule an appointment on behalf of your relative or friend. Leave explaining and translating to us. We have been practicing in bankruptcy since 1997 and we have served the Glendale, Los Angeles, and Arcadia communities ever since.
We are an A+ rated member of the Better Business Bureau BBB. We are a member of the National Association of Consumer Bankruptcy Attorneys NACBA.  We are members of the California State Bar in good standing. And we are admitted to the U.S. Central District Bankruptcy Court, Eastern District Bankruptcy Court, and Southern District Bankruptcy Court. But more importantly, Read the reviews about us and judge for yourself.