If you are looking for an experienced lawyer, Call (626) 698-3414 and learn from the bankruptcy specialist your options and make an informed decision. Duarte bankruptcy attorney Roland Kedikian specializes in individual and business bankruptcy filings. For a free, detailed consultation with a highly qualified bankruptcy lawyer, contact attorney Roland Kedikian and begin the fresh start you deserve. Our Law Firm practices exclusively in bankruptcy and we are located centrally to help you.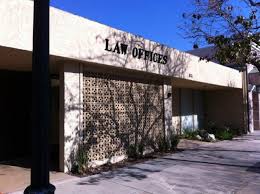 We Make Bankruptcy Affordable and Hassle-free
Whether you have a hard case or many questions, our goal is to guide you through the insolvency process with no stress. Experienced Duarte bankruptcy lawyer Roland Kedikian has helped Duarte residents discharge their debts since 1997. We understand the hardship debtors face. As an insolvency specialist, we represent you and protect your assets. Call today, and learn your option. You don't have to decide, just learn your options from the best-rated lawyer in Duarte.
Duarte Bankruptcy Attorney with Free Consultation.
Our free consultation will provide you with detailed options. You will never be pressured to retain our law firm. We pride ourselves on providing prompt and cost-effective and affordable service to our clients. We do not charge just to give you information about your options. No Bait and Switch tactics. We will Quote you a Flat Fee Upfront that will cover everything from beginning to end.
If you have been told by others that you do not qualify, make sure you talk to me. We have obtained discharge for many Duarte clients who thought they did not qualify. We have successfully represented clients through trustee audits and independent auditors and obtained discharge to high-debt, high-income individuals. We only practice in bankruptcy so we know how to use every deduction and expense to qualify you and wipe out all dischargeable debt.
Specializing in Bankruptcy Law Exclusively
At the Law Offices of Roland Kedikian, we know and understand that bankruptcy is a difficult choice for Duarte residents. With an experienced Duarte bankruptcy attorney on your side, you can get the legal advice you need. Take your first steps and begin on the path to financial freedom. Sure you will have to work to build your life and secure your family's needs. But you can stop paying for unfair interest rates and predatory loans. Begin enjoying your life in Duarte California again. Call us and let us analyze whether bankruptcy is right for you and protect your rights.